OUR COMPANY
Owner-managed
and independent
since 1994
Fleischhof Raabtal GmbH is distinguished by a number of features worth mentioning: the AMA seal of quality, the Styrian "Vulkanlandschwein" and 25 years of quality "Made in Austria" – both as a producer and as an employer. Situated in the heart of the Raab Valley, in the open countryside, you can find our 8.000 m² operating area. Like our name, they stand for many years of experience, state-of-the-art technology and the careful processing of meat.
High-quality food is dear to our hearts. We see meat as a special treat in a balanced diet. We rely on species appropriate handling and our humane way of slaughtering pigs. The quality of our products is the result of our pleasure in our craft and our respect for the animals. Meat is therefore only available from us without compromise. Sustainable, careful, traceable and regional.
OVER 25 YEARS OF EXPERIENCE
Our history
Our history is basically one about the region. The company Fleischhof Raabtal GmbH was founded by Johann Kaufmann, Franz Kahr and Heribert Pratscher in the course of Austria's EU entry. In this way three companies and families, who were actually not really acquainted with each other, have been welded together.
The plant in Berndorf was built in 1994 in merely six months and was then subsequently expanded several times in four stages between 1999 and 2017. A lot more has happened since then. The meat yard is one of the most modern slaughtering and meat cutting plants in Austria. We have further advanced our specialization through our knowledge about technologies and processes. Better procedures have been developed and today we are preparing the entire region for a sustainable future.
MANAGEMENT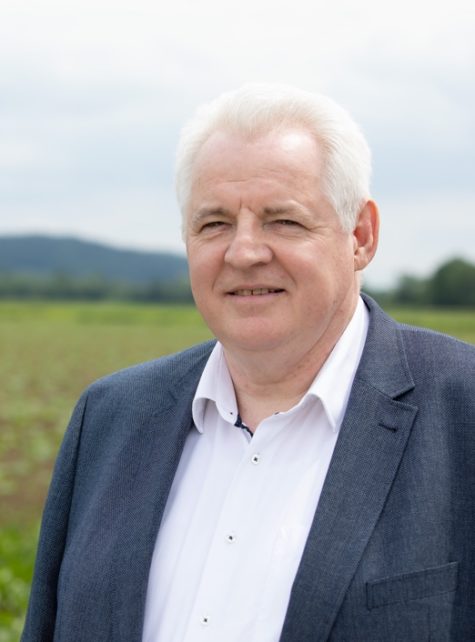 MANAGEMENT, SALES
Franz Kahr
MANAGEMENT, PURCHASING AND PRODUCTION
Johann Kaufmann
MANAGEMENT, LOGISTICS
Heribert Pratscher